Halloween Haunting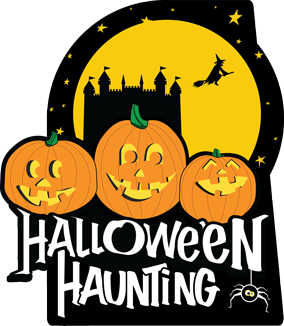 All Pledges from this event will be going to the
London Track 3 Ski School
Our Mission
The London Track 3 Ski School, a non-profit association, is a leader in providing downhill ski programs for children and adults with developmental, physical, visual and hearing challenges. Students are provided with an exhilarating physical and social activity that otherwise would be unavailable.
The philosophy of the Association is that people with challenges should be given the chance to experience the joy of skiing while having equal access to high quality instruction and appropriate equipment in order to maximize skill development.
London Track 3 is operated entirely by volunteers and has an ongoing requirement for new funding. Funding is required for annual operating cost, capital expenditures and for the upgrade and replacement of existing equipment. Our mission is to provide a safe, enjoyable and rewarding downhill skiing experience for challenged individuals.
Help the London Track 3 Ski School by pledging to your favourite runner; click on the runners name that you want to pledge to.
Pledge Incentives
Please help Track 3 Ski School to do more by collecting pledges and handing them in on race day. Free race entry to anyone raising $200 in pledges and handing them by 10:30am race morning. Receive a $150 SoleScience gift card by handing in $300 in pledges by 10:30am race morning.
Pledge Form
Race Location
Springbank Park at Stone Cottage off Commissioners Road.
Sunday, October 25th, 2020
8:45am - Registration Opens
9:45am - 2.3k Run/Walk
10:15am - 5k Run & 10k Run
11:15am - Kiddy Trot
11:25am - Awards Ceremony, including costume awards and top pledge awards
Course
A certified rolling, 5k loop course of Springbank Park. One loop for 5K and two for 10K. A single shorter loop for the 2.3K (complete West loop of Springbank; will NOT go through Dam Hill parking lot).
The Kiddy Trot is approximately 250m, including a mild uphill stretch, using the same finish as the 5k and 10k.
Course measured and certified by Bernie Conway:
5k/10k course certification code ON-2011-091-BDC
Entries
By
Sept 25, 2020
By
Oct 23, 2020

LATE
(in store

includes tax)

LATE
(race day,
includes tax)
10k Run
$50.00 + tax
$55.00 + tax
$65.00
$65.00
5k Run
$40.00 + tax
$45.00 + tax
$55.00
$55.00
2.3k Fun Run/Walk
$20.00 + tax
$20.00 + tax
$30.00
$30.00
Candy Trot
$5.00 + tax
$5.00 + tax
$5.00
$5.00
Event shirts are available, for an additional fee, up until October 13th.
FREE to anyone handing in $200 in Pledges per person by race morning
For family registrations, you can register in-person at SoleScience as a family for the 10K and/or 5k and receive a discount of $10.00 OFF per family member after the first fully paid family member. This is not available online.
Online Registration
Online Registration - Register Now
Register at SoleScience

SoleScience
627 Maitland St
London, ON
N5Y 2V7
519-671-7866
brianhagemeier@gmail.com
Late Registration and Race Kit Pick-Up
Saturday, October 24th from 10:00am to 4:30pm at SoleScience (627 Maitland St).
Sunday, October 25th (race day) from 8:45am until race start at Springbank Park
Timing Chip Pick-Up
This event will be using timing chips that are attached directly to your bib number. These will be available during all race kit pick-up times.
It is important for event results and series points accuracy, plus a courtesy to other competitors and event organizers, that everyone pick-up their bib (including timing chip) and use only the one that is assigned to them specifically. If anyone knowingly wears another competitors bib/timing chip, both runners will be disqualified from event and series awards.
Awards & Points
Open Series points awarded for both the 10k & 5k. Kids Series points awarded for both the 2.3k and 5k.
All participants are eligible for DRAW PRIZES; you must be present to win!
There will be NO DUPLICATION OF AWARDS!
Awards will be available at SoleScience until November 27th, after which, all unclaimed prizes will be recycled. Don't just win a prize, stay for the awards ceremony and claim it.
Awards: 10K Run Age Group
1st place: Toque

10K Event record
Male - Rob Watson London/Guelph 2010 29:47
Female - Lanni Marchant London 2010 34:34
Masters Male - Joseph Nderitu Hamilton 2010 33:30
Masters Female - Jennifer Ditchfield London 2006 39:39
Awards: 5K Run Age Group
1st place: Toque

5K Event record
Male - Matt Brunsting 2010 14:52
Female - Genevieve Lalonde 2014 17:04
Awards: 2.3K Run
Merchandise awarded to the top-3 in each age group.
Best Costumes
Prizes for best costumes will be given out at the awards ceremony.
Age Categories
10K & 5K (Age on Race Day)
14 & Under (5k only)
15 - 19 in 5k; 19 & Under in 10k
20 - 29
30 - 39
40 - 49
50 - 59
60 - 69
70 & Over
2.3K Age on Race Day (Age on Race Day)
Facilities: Washrooms will be available in the park. NO SHOWERS will be available.
Refreshments: Light refreshments will be provided after the race.
Directions & Parking
From the 401 take Hwy. 4 north, becomes Col. Talbot Rd., then becomes North St. and ends at Springbank Park. Drive North to enter the park; at the stop sign, turn right and head to the large Storybook Gardens parking lot.
Please DO NOT PARK ON THE GRASS unless you are involved in setting up equipment for the race!