Springbank Road Races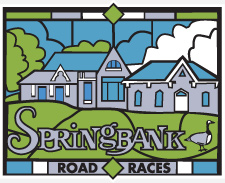 All Pledges from this event will be going to the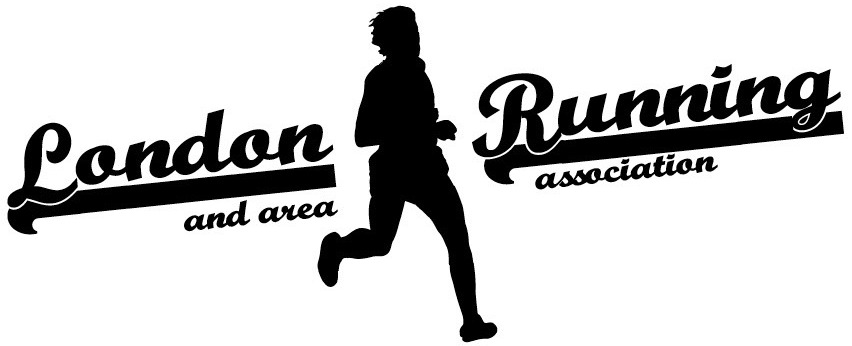 Our Mission
The London and Area Running Association is a not-for-profit that works with the partners involved in the London Distance Project to support local runners with financial need. The LARA executive are involved in creating Youth opportunities within the sport, such as the increase in Youth-oriented distances in the London Honda Race Series and the accompanying Kids Series component. LARA funds impact athletes that otherwise would not be able to afford the membership or entry fee costs to get involved in running, while also providing help with travel costs for National level athletes.
Pledge Incentives
2015 incentives TBD
Help the LARA by pledging to your favourite runner. Click the link below and click on the runners name that you want to pledge to.
PLEDGE TO YOUR FAVOURITE RUNNER
Pledge Form
Race Location
Springbank Park at Stone Cottage off Commissioners Road.
Sunday, September 13th, 2015
6:30am - Registration Opens
8:00 am - Half Marathon Run
8:30 am - 5K Run and Walk
9:45am - 5K Awards Ceremony
10:30am - Kiddy Trot
10:45am - 2.1k Run
11:15am - Half Marathon & 2.1k Awards Ceremony, draw prizes, and top pledge awards
Course
Half Marathon - a small loop of Springbank Park followed by an out and back loop through the Thames River Path system.
5K Run & Walk - an out and back loop of Springbank Park.
2.1K Run - This 'Kids Half' follows the final 2.1k of the Half Marathon course, starting at the 19k marker located just East of the middle roadway in Springbank Park.
Kiddy Trot - This event is about 250 meters in length and is ideal for any child from 1 up to age 12. Parents are allow to run along side any registered child.
Courses measured and certified by Bernie Conway:
5k course certification code ON-2008-044-BDC
Half course certification code ON-2011-084-BDC
Entries
By
Aug 13, 2015
By
Sept 10, 2015
LATE
½ Marathon Run
$65.00
$70.00
$75.00
5K Run
$45.00
$50.00
$55.00
2.1K Run
$15.00
$15.00
$15.00
Kiddy Trot
$5.00
$5.00
$5.00
FREE to anyone handing in $300 in Pledges per person by race morning
For family registrations, you can register in-person as a family for the Half Marathon and/or the 5K and receive a discount of $10.00 OFF per family member after the first fully paid family member. This is not available online.
Online Registration
Online Registration - Register here
Register at Runners' Choice
RUNNERS' CHOICE
207 DUNDAS ST
LONDON ON
N6A 1G4
519-672-5928
Late Registration and Race Kit Pick-Up
Friday, September 11th - Late registration and pack pick-up from 12:00pm to 7:00pm &
Saturday, September 12th - from 10:00am to 5:00pm at Runners' Choice.
Sunday, September 13th (race day) at large picnic shelter near the stone cottage, from 6:30 am to race start.
Team: Email steveweiler@hotmail.com for a discounted rate for office, school or other teams of 10 or more.
Timing Chip Pick-Up
This event will be using timing chips that are attached directly to your bib number. These will be a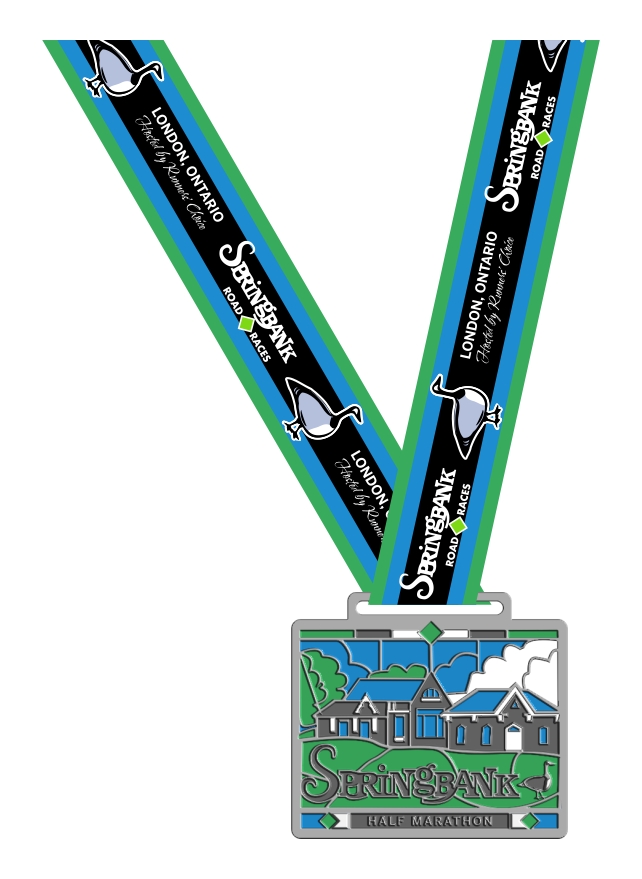 vailable during all race kit pick-up times.
It is important for event results and series points accuracy, plus a courtesy to other competitors and event organizers, that everyone pick-up their bib (including timing chip) and use only the one that is assigned to them specifically. If anyone knowingly wears another competitors bib/timing chip, both runners will be disqualified from event and series awards.
T-Shirts & Medals
All Half Marathon finishers will receive a finishers medal.
Short-sleeve technical shirts to everyone entered at full price in the 5k and Half Marathon by Sunday, August 24th.
Event Photographer
Tall Shots photography will be on hand capturing the action and will post a photo gallery on their site after the event. All photographs are available for purchase on the site.
Awards & Points
Open Series points awarded for both the 5k & Half Marathon (double points for Half). London Distance Project Kids Series points awarded for the 5k and 2.1k.
All participants are eligible for DRAW PRIZES; you must be present to win!
There will be NO DUPLICATION OF AWARDS!
Awards will be available at RUNNERS' CHOICE until October 13th, after which, all unclaimed prizes will be recycled. Don't just win a prize, stay for the awards ceremony and claim it.
AWARDS: Half Marathon
Prizes will be awarded as Runners' Choice Gift Cards.
| Open Female and Male | Masters Female and Male |
| --- | --- |
| 1st - $300.00 | 1st - $150.00 |
| 2nd - $200.00 | 2nd - $100.00 |
| 3rd - $100.00 | 3rd - $50.00 |

New Balance merchandise awarded to the top-3 in all categories in Half Marathon.
Half Marathon Course record bonus - All bonuses will be awarded in Runners' Choice Gift Cards
Open - $200
Male - Samuel Karanja Milton 2003 1:06:30
Female - Lauren King London/Toronto 2006 1:15:37
Masters - $100
Masters Male - Nelson Ndereva Toronto 2011 1:12:20
Masters Female - Angie Ferraro Toronto 2006 1:25:35
AWARDS: 5K

New Balance merchandise awarded to the top-3 of each age category in the 5K.
5K Course record
There is no bonus for a 5k course record; however, a record breaking performance will be acknowledged at the awards ceremony.
Male - Brent Smith London 2013 15:35.2
Female - Krestena Sullivan Kitchener 2011 18:15
Masters Male - Andrew Jones London 2009 17:12
Masters Female - Mary Nash London 2008 19:57
AWARDS: 2.1K

New Balance merchandise awarded to the top-3 of each age category in the 2.1K.
Age Categories
1/2 Marathon Age on Race Day
(September 13th, 2015)
19 & Under
20 - 24
25 - 29
30 - 34
35 - 39
40 - 44
45 - 49
50 - 54
55 - 59
60 - 64
65 - 69
70 & Over
5K Age on Race Day
(September 13th, 2015)
15 & Under
16 - 19
20 - 24
25 - 29
30 - 34
35 - 39
40 - 44
45 - 49
50 - 54
55 - 59
60 - 64
65 - 69
70 & Over
2.1K Age on Race Day
(September 13th, 2015)
9 & Under
10 - 12
13 - 15
Facilities: Washrooms will be available in the park. NO SHOWERS will be available.
Refreshments: Light refreshments will be provided after the race.
Massage therapy provided by Medix.
Directions & Parking
From the 401 take Hwy. 4 north, becomes Col. Talbot Rd., then becomes North St. and ends at Springbank Park. Turn left on Commissioners Rd. to Parking at west end of park.