Springbank Road Races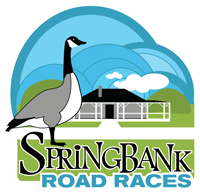 Join us in one of Canada's top 10 runnig locations. Springbank Park.
We are proud to continue the tradition of Springbank Road Races in London. Springbank Races have a rich history over the 55 years they have been run, seeing numerous National and International athletes compete during the 1970's, With changes in distance from a 3 mile to 12mile loop course in the park to a 10 and 20km event in the early 90's to the current half marathon and 5k format. The course follows the beautiful paved pathway system along theThames River.
Please consider supporting our host charity Operation Walk
Based in London (ON), Operation Walk Canada provides hip and knee replacement surgery to people in developing countries who have no access to care. Since 2006, Operation Walk has performed 27 missions to Guatemala and Ecuador giving over 1200 people the opportunity to live a full life. The annual missions are entirely volunteer-driven and rely on the generous support of individual and corporate donors. You can find out more here: www.operationwalk.ca.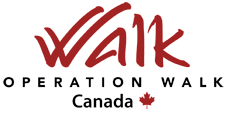 Race Location
Springbank Park at Flint Cottage off Commissioners Road.
Sunday, October 1st, 2023
7:15am - Registration Opens
8:30 am - Half Marathon Run
9:00 am - 5K Run and Walk
10:00am - 5K Awards Ceremony
11:00am - 2.1k Run
11:20am - Kiddy Trot
11:30am - Half Marathon & 2.1k Awards Ceremony, draw prizes, and top pledge awards
*All Results will be posted online post event.
Course
Half Marathon - a small loop of Springbank Park followed by an out and back loop through the Thames River Path system.
5K Run & Walk - an out and back loop of Springbank Park.
2.1K Run - This 'mini-Half' follows the final 2.1k of the Half Marathon course, starting at the 19k marker located just East of the middle roadway in Springbank Park.
Kiddy Trot - This event is about 250 meters in length and is ideal for any child from 1 up to age 12. Parents are allow to run along side any registered child.
Half Marathon- https://connect.garmin.com/modern/course/184501408

Courses measured and certified:
5k course certification code ON-2008-044-BDC
Half course certification code ON-2022-054-BDC
Entries
By
Sept 3, 2023
By
Sept 27, 2023

LATE
(in store)

LATE
(race day)
½ Marathon Run
$70.00
$80.00
$85.00
$85.00
5K Run
$45.00
$50.00
$55.00
$55.00
2.1K Run
$20.00
$20.00
$30.00
$30.00
Kiddy Trot
$5.00
$5.00
$5.00
$5.00
Event shirts are available, for an additional fee, up until September 11th.
FREE entry to anyone handing in $200 in Pledges per person by race morning
For family registrations, you can register in-person at SoleScience as a family for the Half Marathon and/or the 5K and receive a discount of $10.00 OFF per family member after the first fully paid family member. This is not available online.
Online Registration
Online Registration - Register Now
Register at SoleScience
SoleScience
627 Maitland St
London, ON
N5Y 2V7
519-671-7866
Late Registration and Race Kit Pick-Up

Fri Sept 29th 11-6. Sat Sept 30th 10-11:00. (SoleScience 627 Maitland St)
Sunday, Oct 1st (race day) near the flint cottage, from 7:15 am to race start.
Transfers and deferrals will be offered. No refunds.
Timing Chip Pick-Up
This event will be using timing chips that are attached directly to your bib number. These will be a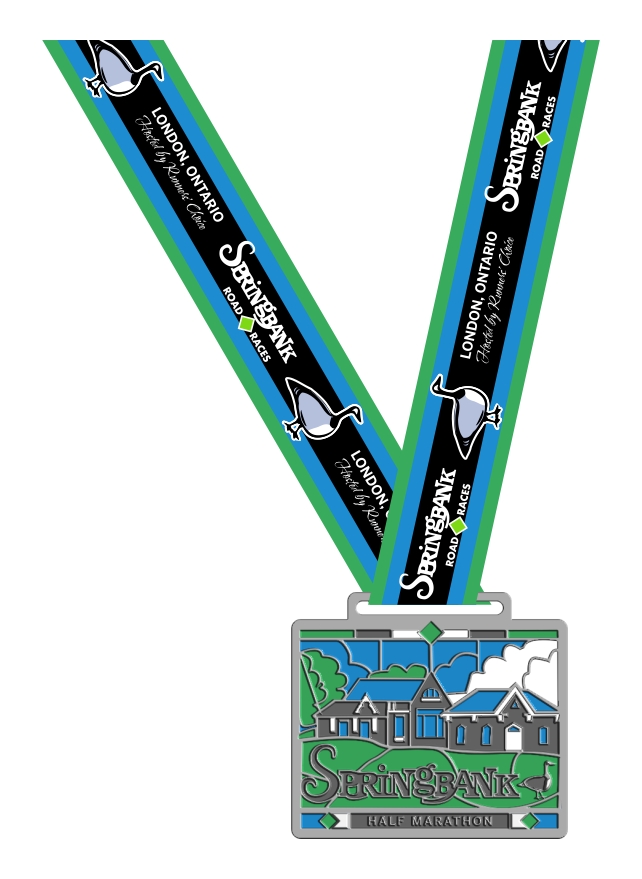 vailable during all race kit pick-up times.
It is important for event results and series points accuracy, plus a courtesy to other competitors and event organizers, that everyone pick-up their bib (including timing chip) and use only the one that is assigned to them specifically. If anyone knowingly wears another competitors bib/timing chip, both runners will be disqualified from event and series awards.
Medals
All Half Marathon finishers will receive a finishers medal.
Awards & Points
Open Series points awarded for both the 5k & Half Marathon. Kids Series points awarded for the 5k and 2.1k.
All participants are eligible for DRAW PRIZES; you must be present to win!
There will be NO DUPLICATION OF AWARDS!
Awards will be available at SoleScience until October 27th, after which, all unclaimed prizes will be recycled. Don't just win a prize, stay for the awards ceremony and claim it.
Awards: Half Marathon
Prizes will be awarded
Open Female and Male
Masters Female and Male
1st - $100
1st - $50
2nd -

$75

2nd -$35
3rd - $50
3rd - $25
Awards: Half Marathon Age Group
1st place: TBD

Half Marathon Event record
Male - Samuel Karanja Milton 2003 1:06:30
Female - Lauren King London/Toronto 2006 1:15:37
Masters Male - Nelson Ndereva Toronto 2011 1:12:20
Masters Female - Angie Ferraro Toronto 2006 1:25:35
Awards: 5K Age Group
1st place: TBD

5K Event record
Male - Philippe Parrot-Migas London 2017 15:31
Female - Krestena Sullivan Kitchener 2011 18:15
Masters Male - Andrew Jones London 2009 17:12
Masters Female - Mary Nash London 2008 19:57
Awards: 2.1K
Merchandise awarded to the top-3 in each age group.
Awards can be picked up at SoleScience (627 Maitland st) between Oct 3rd and 28th
Age Categories
1/2 Marathon (Age on Race Day)
19 & Under
20 - 29
30 - 39
40 - 49
50 - 59
60 - 69
70 & Over
5K (Age on Race Day)
14 & Under
15 - 19
20 - 29
30 - 39
40 - 49
50 - 59
60 - 69
70 & Over
2.1K (Age on Race Day)
Facilities: Washrooms will be available in the park. NO SHOWERS will be available.
Refreshments: Light refreshments will be provided after the race.
Directions & Parking
From the 401 take Hwy. 4 north, becomes Col. Talbot Rd., then becomes North St. and ends at Springbank Park. Drive North to enter the park; at the stop sign, turn right and head to the large Storybook Gardens parking lot.
Please DO NOT PARK ON THE GRASS unless you are involved in setting up equipment for the race!