Go the Distance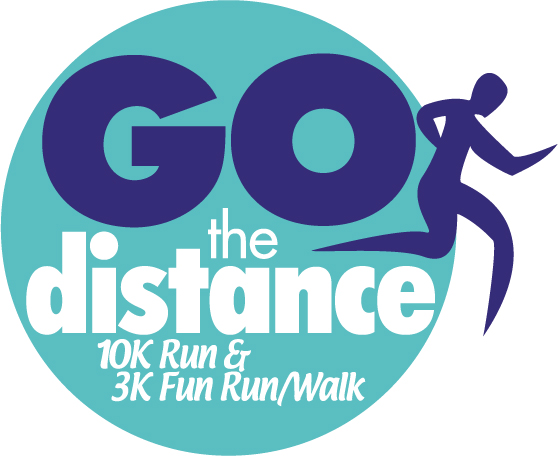 All Pledges from this event will be going to the

Hope's Garden
Our Mission
Hope's Garden is a non-profit, charitable organization that offers support and resources to people who have eating disorders and to their family and friends. We strive to raise awareness of the seriousness of eating disorders and their significant prevalence in our community through public speaking engagements, educational workshops and outreach initiatives. Hope's Garden fills the gap in service for individuals and loved ones who are faced with the devastating effects of eating disorders. All services are offered at no cost to the end user. Therefore, it is only through the generosity of donors that we are able to continue to offer and grow our much needed services. Thank you for your support.
Help Hope's Garden by pledging to your favourite runner. Click the link below and click on the runners name that you want to pledge to.
PLEDGE TO YOUR FAVOURITE RUNNER
Pledge Incentives
Please help Hopes Garden do more by collecting pledges and handing them in on race day. The top 3 pledge collectors will be given prizes donated by our generous sponsors.
Pledge Form
Race Location
Covent Garden Market
Sunday June 22nd, 2014
8:00am - Registration Opens
9:20am - Kiddy Trot
9:30am - 10k Run
9:35am - 3k Fun Run/Walk
11:00am - 10k & 3k Awards Ceremony, draw prizes, and top pledge awards
Course
To be updated with new 2014 course
Kiddy Trot This event is ~200m in length and is ideal for any child from 1 up to age 12. Parents are allowed to run along side any registered child.
Entries
By
05/22/14
By
06/19/14
LATE
10K Run
$55.00
$60.00
$65.00
3K Fun Run/Walk
$35.00
$40.00
$45.00
Kiddy Trot
$5.00
$5.00
$5.00
FREE to anyone handing in $200 in Pledges per person by race morning
For family registrations, you can register in-person as a family for the 10K and/or the 3K Fun Run/Walk and receive a discount of $10.00 OFF per family member after the first fully paid family member. This offer is not available online.
Team: Email steveweiler@hotmail.com for a discounted rate for office, school or other teams of 10 or more.
Online Registration
Online Registration - Register here
Register at Runners' Choice
RUNNERS' CHOICE
207 DUNDAS ST
LONDON ON
N6A 1G4
519-672-5928
Late Registration and Race Kit Pick-Up
Friday, June 20th - Late registration and race kit pick-up 1:00pm to 7:00pm &
Saturday, June 21st - from 11:00am to 5:00pm at RUNNERS' CHOICE.
Sunday, June 22nd (race day) - from 8:00am till 9:35am at Covent Garden Market
Timing Chip Pick-Up
This event will be using timing chips that are attached directly to your bib number. These will be available during all race kit pick-up times.
It is important for event results and series points accuracy, plus a courtesy to other competitors and event organizers, that everyone pick-up their bib (including timing chip) and use only the one that is assigned to them specifically. If anyone knowingly wears another competitors bib/timing chip, both runners will be disqualified from event and series awards.
Cool Stuff
Short-sleeve technical shirts to everyone entered at full price in the 3k and 10k by Sunday, June 8th.
Event Photographer

Andrew Berdan photography will be on hand capturing the action and will post a photo gallery on their site after the event. All photographs are available for purchase on the site.
Awards & Points
Open Series points awarded for the 10k only. London Distance Project Kids Series points awarded for the 3k only.
All participants are eligible for DRAW PRIZES; you must be present to win!
There will be NO DUPLICATION OF AWARDS!
Awards will be available at RUNNERS' CHOICE until July 22nd, after which, all unclaimed prizes will be recycled. Don't just win a prize, stay for the awards ceremony and claim it.
Awards: 10K Run
Prizes will be awarded in Runners' Choice Gift Cards
| Open Female and Male | Masters Female and Male |
| --- | --- |
| 1st - $200.00 | 1st - $100.00 |
| 2nd - $150.00 | 2nd - $75.00 |
| 3rd - $100.00 | 3rd - $50.00 |

Sugoi merchandise awarded to top-3 in all categories.
Awards: 3K Run
Sugoi merchandise awarded to top-3 in all categories.
Age Categories
10K Run
(Age on Race Day - June 22nd, 2014)
19 & Under
20 - 24
25 - 29
30 - 34
35 - 39
40 - 44
45 - 49
50 - 54
55 - 59
60 - 64
65 - 69
70 & Over
3K Fun Run
(Age on Race Day - June 22nd, 2014)
Facilities: Washrooms available at Covent Garden Market
Refreshments: Light refreshments will be provided after the race.
Massage therapy provided by Medix.
Directions & Parking
From the 401, take Wellington Road North to Downtown London. Turn left (West) onto York Street and proceed West to Talbot Street. Turn right (North) on Talbot, right (East) onto King Street. Underground Market parking is a 1/2 block to your immediate left.
From the North, take Highway #4 South, which turns into Richmond Street. Cross Fanshawe Park Road and continue on Richmond Street South. Turn right (West) onto York Street, right (North) on Talbot Street, right (East) onto King Street. Underground Martet paking is a 1/2 block to your immediate left.